Susannah & Steve's Wedding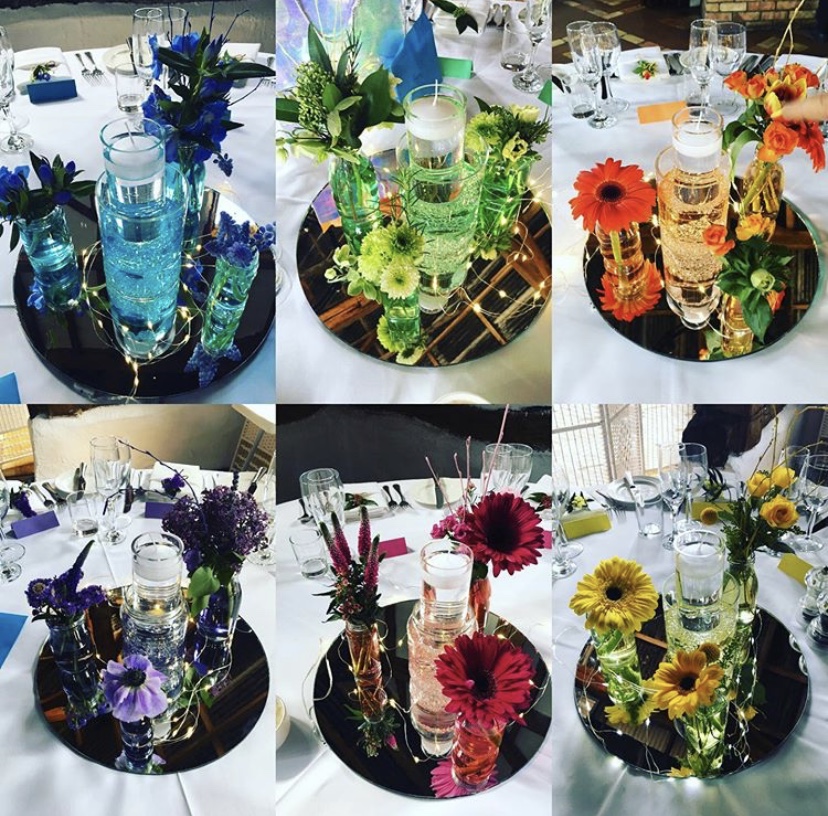 Chairs with cream lace hoods & floral clasps – simple & elegant & incredibly inviting. 
The Registrar's table with candelabra either side….it's really a look that's meant to be.
It's all been so subtle with whites and soft greens and then out of nowhere comes this explosion of colour as each table was given its own theme.  Flowers by the very clever Katrina at Cloud Hill Flowers was a genius with her remit. So clever and tasteful with a fab impact when the guests arrived in for the Wedding Breakfast!
And the path was lit by bags of candles leading the evening guests to the marquee doors where they could join the others in celebration!!